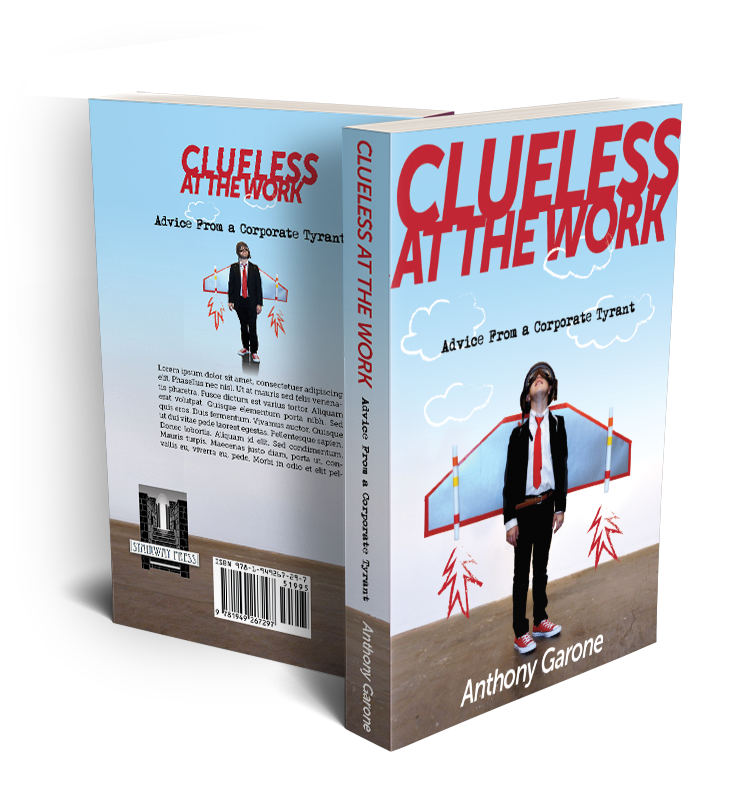 Clueless at The Work: Advice from a Corporate Tyrant
Anthony Garone offers a comprehensive guide on how to develop and grow professional self-awareness, relationships, and a framework for success.
Just bought this and I can't put it down. So much food for thought. I'm probably going to be late for work now. - Colyn B.
Anthony is amongst a select few that are able to see clearly what motivates people and how that can show up, for better or worse, in their career. Clueless at The Work for me was cause for a sobering, and at times uncomfortable, look into how I have changed over the years and how that has manifested in my work. - Michael D.
Buy your copy of Clueless at The Work
Available as paperback, Kindle, and Audible Audiobook.
You will learn...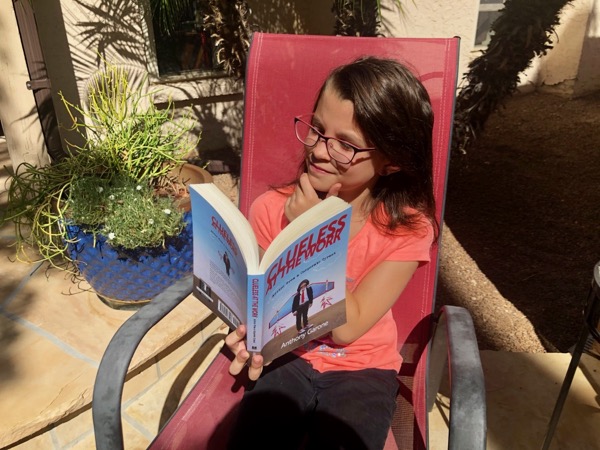 Clueless at The Work will teach you to:
Show up to work on time and do well
Become proficient and develop understanding
Build relationships and become indispensable
Read the room and take ownership
Take control, keep your money, and change the world
Think toward the future
Assess yourself
See the world for what it is and isn't
These skills are based on the framework Anthony developed in building self awareness programs and corporate training materials for his startup, Kensho Education.
Why does this book exist?
Do you live out the same, boring experience every day at work? Are you puzzled at decisions made by leadership teams? Having trouble connecting with your teams? Has your job been commandeered by the needs of others? Are you a slave to your meeting calendar?
You are not alone! So many professionals face these problems.
I wrote Clueless at The Work to help others overcome corporate autopilot. After undergoing years of personal transformation work, I developed a training program that led hundreds of people out of professional zombieland. The results for myself and others have been incredible.
In addition to working full time and raising a family, I also advise technology startups, lead an industry advisory board for Arizona State University, and run a music publication that reaches audiences around the globe. People ask me all the time, "How do you get so much done?" This book answers that question.
If you're tired of living out the same day over and over again, running yourself ragged, and frustrated at your lack of career advancement, then this book is for you.